Held in parallel with the UIAA Ice Climbing World Championships held in Saas-Fee from 26-29 January, were the annual UIAA Ice Climbing World Youth Championships.
For the first time the two events were held in the same location at the same time. This provided the opportunity for youth climbers to compete on the same stage and under the same organisation as the senior climbers. Youth finals were also covered live on the UIAA stream of the event adding a further spotlight on the exploits of the U21 climbers.
Youth climbers competed across U16, U19 and U21 categories. Across the entire weekend in the Swiss Alps over 160 senior and youth athletes competed from over 20 countries with an impressive span of nationalities represented on the podium. In the youth competition, athletes from Russia, Spain, Switzerland and the United States claimed medals.
Particularly impressive were the three medals for Team Spain, a relative newcomer in competition ice climbing. Also noteworthy was the silver medal for Benjamin Bosshard in the men's U21 lead event. The Swiss youngster also claimed a silver in the senior competition. His sister Celina won silver in the female U19 lead event. Likewise Nikita Glazyrin and Danila Bikulov won gold and silver in the U21 speed event while finishing second and third in the senior competition. Iuliia Filateva sealed the speed and lead U21 double while claiming a silver in the senior women's speed. Evidence that a number of youth climbers are already of international pedigree.
The youngest medallist was 12-year old American Landers Gaydosh who won the U16 lead competition. His compatriot Keenan Griscom won the U19 event having been the overall lead winner at the Ouray Ice Festival in 2021.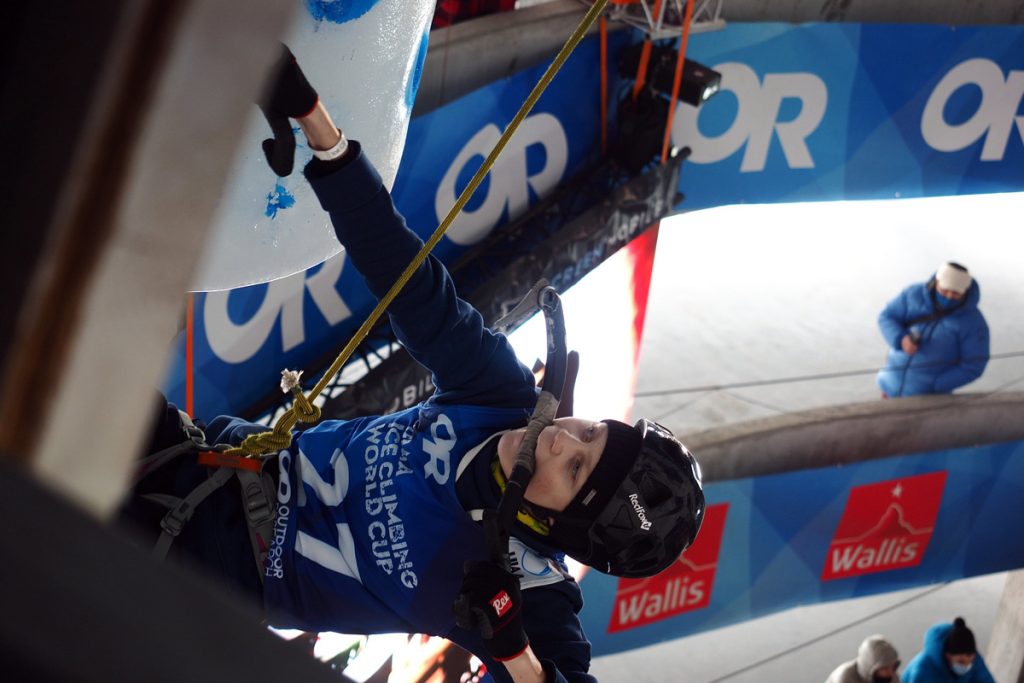 Results from the event can be found here.
Streaming and highlights
Highlights of all finals can be found on the UIAA YouTube channel.
Photos
Photos from the event are available on Flickr. Photos credits: UIAA/Kaspar Kellerhals
The UIAA thanks the organisers, led by Kurt Arnold and Dario Andenmatten, for the hosting of an excellent event. The team at Saas-Fee are the most experienced on the competition ice climbing circuit in terms of hosting top-level competition. This year's event was the 22nd time they have staged a major international event. A significant commitment was made by the organisers to host both events at the same time.
Coming Up
The next event to take place in the 2021-22 UIAA Ice Climbing season is the first event outside of Europe, the North American Championships in Ouray (4-6 February). Full details can be found here
TITLE SPONSOR UIAA ICE CLIMBING WORLD TOUR