The first event of the 2021-2022 UIAA Ice Climbing season saw the hosting of a European Continental Cup competition in Bern, Switzerland on Saturday 13 November.
An impressive span of 47 athletes (30 male, 17 female) from 15 countries took part in the lead only event. It proved to be the most 'international' competition the UIAA has been able to organize since the beginning of the Covid-19 pandemic.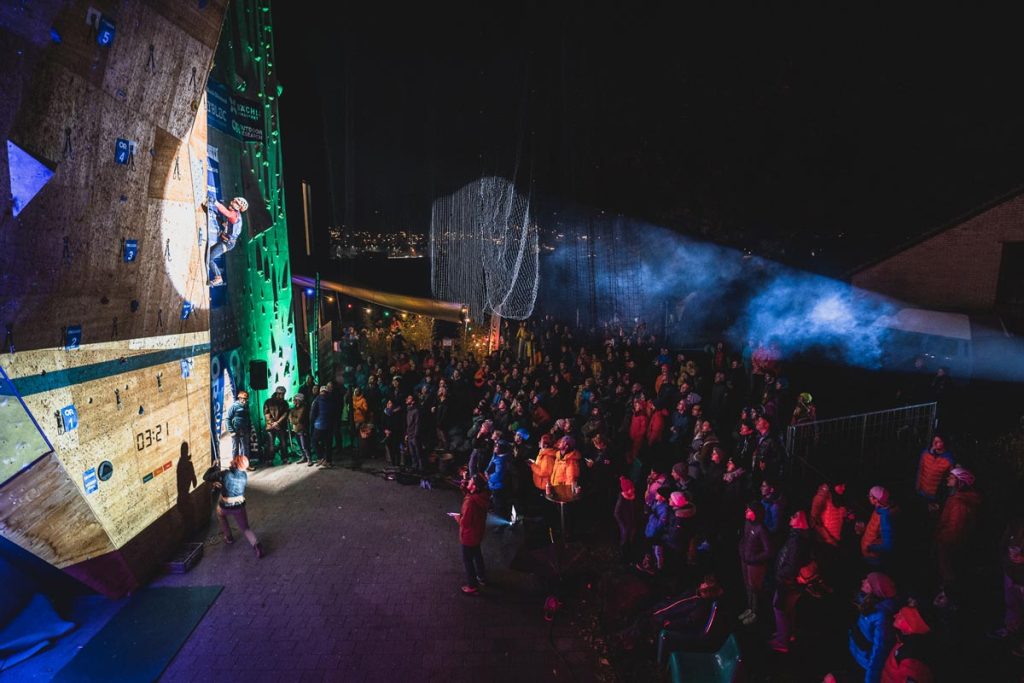 In both categories, Swiss athletes made local advantage count. Nikolay Primerov took the men's competition ahead of compatriot Jonathan Brown. However with six different nationalities in the top ten, it proved to be a wide open event on a route set by a team including multiple UIAA Ice Climbing World Cup winner Yannick Glatthard.
Swiss athletes filled the first four place in the women's competition with Sina Goetz continuing the impressive progress she has made over recent seasons. As the only climber across the entire competition to top the lead route in the final she saw off the determined challenge of Vivien Labarile.
All results can be found here.
As this event contained competitors who do not reside in Europe, the results have been filtered to remove them from the Overall UIAA European Cup Rankings – the original results from the event can be seen here.
The current UIAA Ice Climbing European Cup Overall Rankings can be seen here.
A replay of the livestream can be viewed here:
For further information on the UIAA Ice Climbing World Tour please click here.  The next scheduled event is the next round of the European continental competition to be held in Žilina, Slovakia on 27 November.
All photos credit UIAA/Hugo Vincent. Photos can be downloaded from a dedicated album on the UIAA Flickr channel.
TITLE SPONSOR UIAA ICE CLIMBING WORLD TOUR