UIAA Ice Climbing World Tour regulars Dennis van Hoek (main photo) and Marianne van der Steen of the Netherlands were the star performers during the inaugural UIAA Ice Climbing event of the 2022-23 season.
In the men's European Cup lead competition held in Žilina, Slovakia, an impressive 50 athletes participated. Reaching the final were eight athletes from six different countries. Climbing highest Van Hoek took the first podium of the season, despite the best efforts of David Bouffard (ROU) and local athlete Marek Cerny. Virgile Devin (FRA), impressive in last season's World Tour, was the top performer in qualification but an early fall cost him in the final.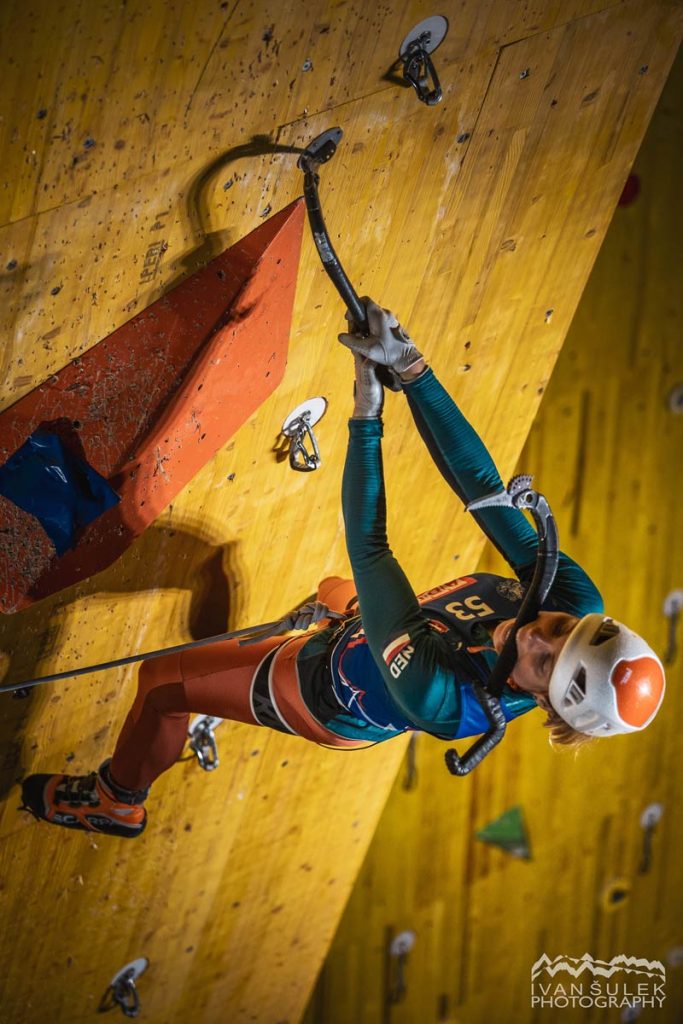 Nineteen athletes contested the female competition. Van der Steen (above) has performed consistently across European continental events in recent seasons and here she fought off an impressive calibre of competition. Amongst the eight finalists were seasoned World Tour campaigners like Marion Thomas (FRA), who finished second, Olga Kosek (POL) and Eimir McSwiggan (IRL). As in the men's competition, a Slovakian athlete took bronze, Maja Sustar Habjan.
On her social media channels, Van der Steen revealed that she had reservations about competing in the event after a lack of training. After victory, she wrote: "When you don't try, you won't know. Now I know. A huge confidence boost to continue to get stronger, better, fitter, smarter. For the first time, it felt like I won a European Cup and a real international event. The European Cup in Utrecht last year was different, as it was at home and the events in the UK and Ouray not as big as this. This feels real."

The event was hosted by the Slovak Mountaineering Union (JAMES).
Photos can be found here, credit: UIAA/Ivan Šulek
The second event of the season will be held on Saturday 3 December in Brno, Czech Republic. A livestream of the finals is scheduled. Further details will be communicated on the UIAA's social media channels.
TITLE SPONSOR UIAA ICE CLIMBING WORLD TOUR