The first UIAA Ice Climbing training camp took place in Brno, Czech Republic from October 21 – 23, 2022, with the support of the Czech Mountaineering Association and HUDY climbing wall Brno.
A total of 15 climbers from a total of 6 countries took part in the camp – Czech Republic, Slovakia, Poland, Romania, USA, Hungary.
The first day of the camp was mainly climbing drytool routes on top rope. The organisers had prepared more than 20 routes up to D11 in difficulty using some of the new stone holds from Smart stones and TP holds. The first day's program ended with a workshop on new approaches in climbing training, warm-up techniques and fitness development.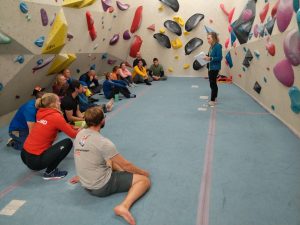 The second day was dedicated to training hard again. The setters completed one very technical route from RE-PLY volumes holds and one of Kuznia Szpeju metal holds. During the day, both routes were modified after consultation with the climbers.
A mock competition with four routes was prepared by the route setters for Sunday. Two top rope and two lead routes. It was good for athletes to try climbing under the pressure of a time limit.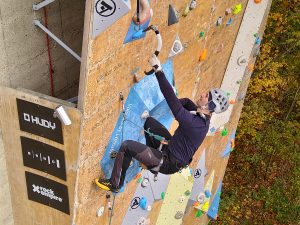 Overall, the camp was a very rewarding and new experience for both the organising team and all the participating athletes. The climbing venue in Brno is now perfectly prepared and open for training until the start of the preparations for the UIAA European Cup on December 3, 2022.
For more information on the 2022/23 Calendar please click here.