The provisional calendar for the 2023-24 UIAA Ice Climbing World Tour, partnered by Outdoor Research, is now available.
The UIAA Ice Climbing Governance Group have laid the foundations for a solid programme of competitions while creating several opportunities to develop the future of the sport.
"The programme is still being finalised as we continue to work hard to put together an exciting calendar for the 2023-24 season. The events will also lay the groundwork for future developments in the series. In parallel, we continue put the athletes in the centre of the organisation and take on board all the feedback they provide," explains Rob Adie, UIAA Sports Event Coordinator.
Two World Cups have been confirmed as part of the World Tour series. Cheongsong (South Korea) and Saas-Fee (Switzerland) are experienced hosts of World Cup events. The objective is to add a third World Cup and the World Championships. The annual UIAA Ice Climbing World Youth Championships will also be held with the date and destination to be confirmed before September.
The UIAA continues to work on bolstering its series of Continental level events with five competitions in Europe confirmed for Slovakia, the Czech Republic, Netherlands, Finland and the UK and also one in the USA. Potential additional events will be added in North America together with a number of youth category events.
A training camp will be held in Brno, Czech Republic, around a month before the start of the first event offering athletes the opportunity to prepare for the new season. Dedicated workshops will be held for routesetters and judges to ensure all the latest rules and regulations are clearly understood and implemented successfully. Furthermore, athlete panel discussions will be integrated into the World Cup programmes to encourage feedback from competitors. Athlete input is essential in the continued development of the sport and to ensure enhancements and improvements are made to competitions.
The UIAA recently held an Ice Climbing Stakeholders' Conference in Champagny-en-Vanoise, France, where several workshops were held to discuss a number of topics including the future direction of the World Tour, competition rules, pathway programmes for member federations and support for event organisers. A report will be published in due course.
In terms of the calendar for the 2023-24, updates to the calendar and information on confirmed events will be posted on the UIAA's social media channels.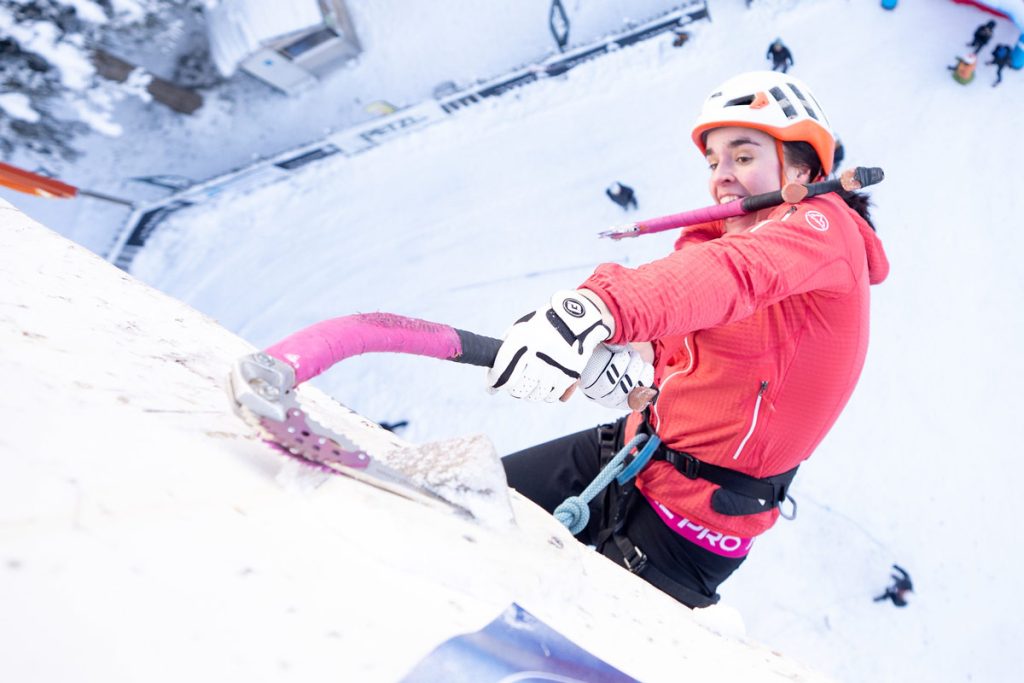 CALENDAR. UIAA ICE CLIMBING WORLD TOUR 2023-24
CONFIRMED EVENTS
WORLD TOUR SERIES
12 – 14 January 2024 – World Cup – Cheongsong, Korea
25 – 27 January 2024 – World Cup – Saas-Fee, Switzerland
CONTINENTAL OPEN SERIES
25 November 2023 – Continental Open – Zilina, Slovakia
2 December 2023 – Continental Open – Brno, Czech Republic
16 December 2023 – Continental Open – Utrecht, Netherlands
20 January 2023 – Continental Open – Ouray, USA
3 February 2024 – Continental Open – Oulu, Finland
10 February 2024 – Continental Open – UK – venue TBC
TRAINING CAMPS
27 – 29 October 2023 – European Training Camp – Brno, Czech Republic
ROUTESETTER WORKSHOPS
8 – 14 January 2024 – UIAA Routesetting Course – Cheongsong, Korea
EVENTS SUBJECT TO CONFIRMATION
WORLD TOUR SERIES
1 – 3 March 2024 – World Cup – TBC
WORLD CHAMPIONSHIPS
1 – 3 March 2024 – World Championships – TBC
YOUTH EVENTS
UIAA Ice Climbing World Youth Championships – Date & Venue TBC
Continental Youth Opens – Dates & Venues TBC
JUDGES' WORKSHOPS
UIAA Judges' Course – Date & Venue TBC
ATHLETES' PANELS
One during each World Cup event – Dates & Venues TBC
UIAA ICE CLIMBING STAKEHOLDERS CONFERENCE
5 – 7 July 2024 – Venue TBC
Main photo credit: UIAA/Nils Paillard/alpy.io