The UIAA Ice Climbing North American Championships were held on 5 February in Ouray, Colorado.
Home to January's annual Ouray Ice Festival, the venue is renowned for the quality of its ice and mixed routes.
In the men's competition, the hosts nation made a clean sweep of the lead and speed prizes. Eighteen year old Keenan Griscom (main photo), fresh from a gold medal in Switzerland at the UIAA Ice Climbing U19 World Youth Championships, won the speed event ahead of Erik Gomez and Liam Foster. In lead Wesley Fowler took the title ahead of two other athletes fresh from the Swiss Alps in Kevin Lindlau and Tyler Kempney.
As the only athlete to top the route 19-year old Catalina Shirley (photographed below), who also competed in the Worlds, claimed lead gold ahead of Japan's Haruko Takeuchi and Corey Buhay. The women's speed title went to the Czech Republic's Aneta Louzecka (31.37) with Lauren Shartell finishing second (43.46) to take the North American crown. Third on the wall was Lindsay Hastings (44.25).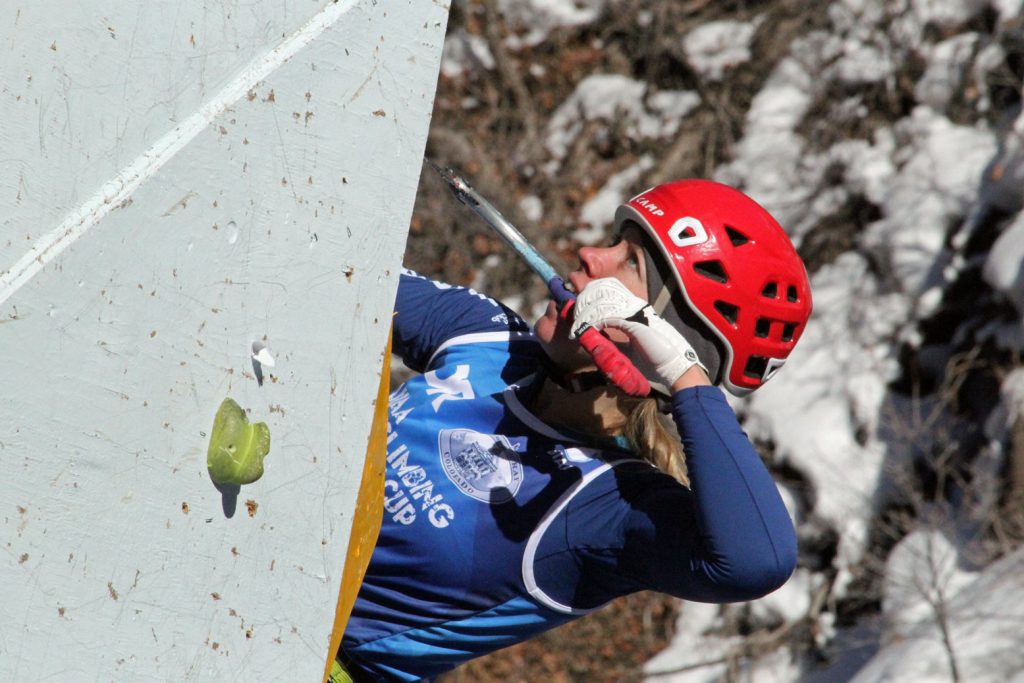 The next round of the season is the conclusion to the European Cup series with Oulu, Finland proving the sixth and decisive event. A short preview will be published on Tuesday 15 February.
TITLE SPONSOR UIAA ICE CLIMBING WORLD TOUR

Photo credits: Rob Simon, BurstMarketing