UIAA member association FFCAM is hosting an ice climbing festival from 13-16 January, in the form of the 32nd edition of the Ice Climbing Ecrins. As part of the festival, an Open International competition will be staged on a new ice climbing structure in Freissinières, Hautes Alpes.
Qualifications and the 'super-final' will be held on Saturday 15 January. Full details can be found here and in the flyers available below. So if any of the European based UIAA Ice Climbing World Tour athletes have a spare weekend after the postponement of the UIAA Cheongsong World Cup – this could be a great alternative to keep those skills sharp.
The next UIAA organised event will take place from in Malbun, Liechtenstein on Saturday 22 January, the fifth European Cup competition of the season.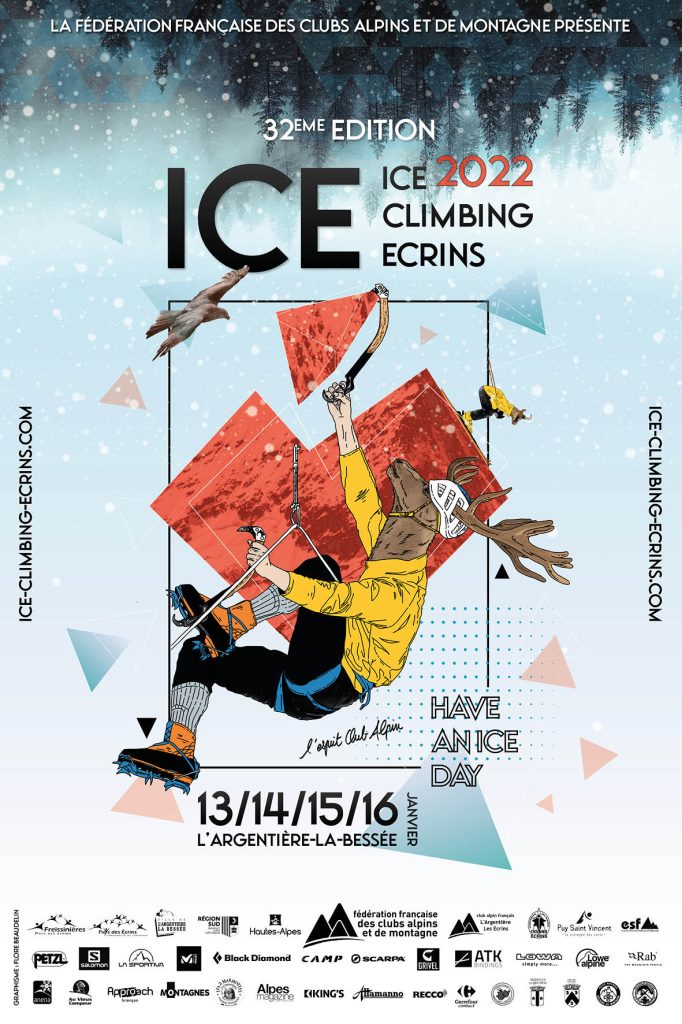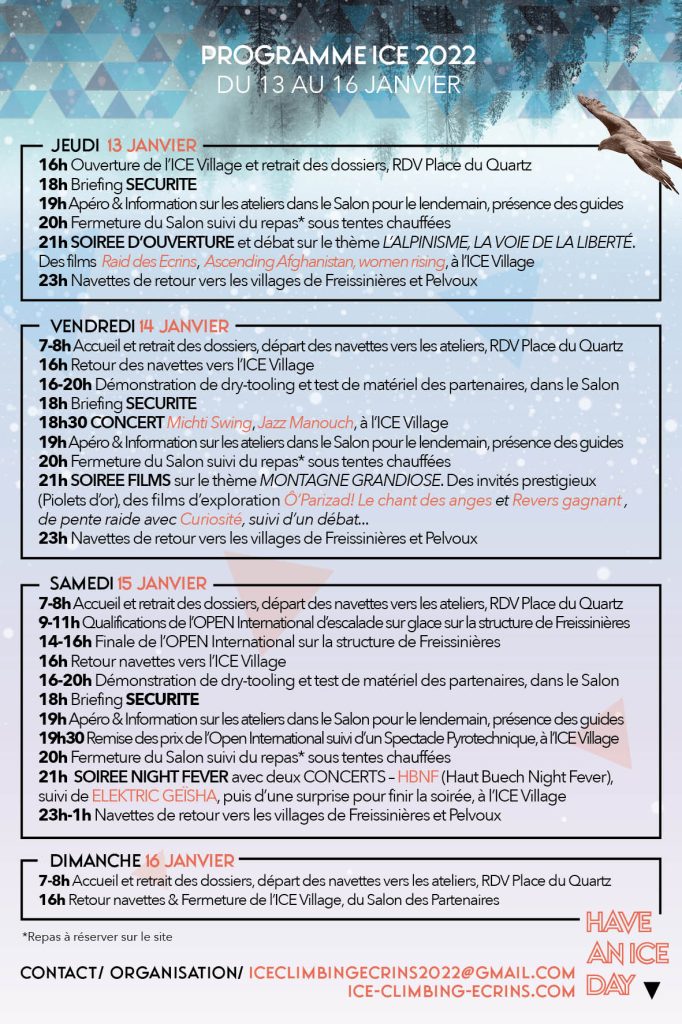 Main photo: UIAA Ice Climbing European Championships in Champagny-en-Vanoise, French Alps. Photo: UIAA/Nils Paillard