An impressive 85 athletes from 17 countries contested a highly-competitive second event of the 2022-23 UIAA Ice Climbing World Tour. Following last weekend's competition in Žilina, Slovakia, it was the turn of Brno in the Czech Republic to play host to a European Cup event.
In both the men and women's competition, the overall winner proved the dominant performer throughout the competition.
A stream of the finals of both the men and women's events can be found here:
A total of 28 athletes contested the female competition. Last weekend's winner Marianne van der Steen of the Netherlands started as the athlete to beat. She produced another excellent performance across a gruelling day of competition which comprised a number of qualification rounds before the top eight athletes contested the final. The Dutch athlete had looked set to complete the route in the final before a fall with the TOP marker in sight. The only athlete to better van der Steen's performance was 25-year old Swiss athlete Franziska Schönbächler who was only seconds away from topping the route. Schönbächler had also been top performer in qualification. Taking third place was Marion Thomas of France (photographed below). She added to her second place in Žilina.
France's Virgile Devin dominated qualification last weekend before a costly fall in the final. It was fate he avoided in Brno. Having again performed impressively in qualification and as last athlete to attack the incredibly steep route in the final, he was able to surpass the benchmark set by Switzerland's Benjamin Bosshard, second, and compatriot Basile Fetet, third. The competition required the intervention of the judges before the final results were confirmed.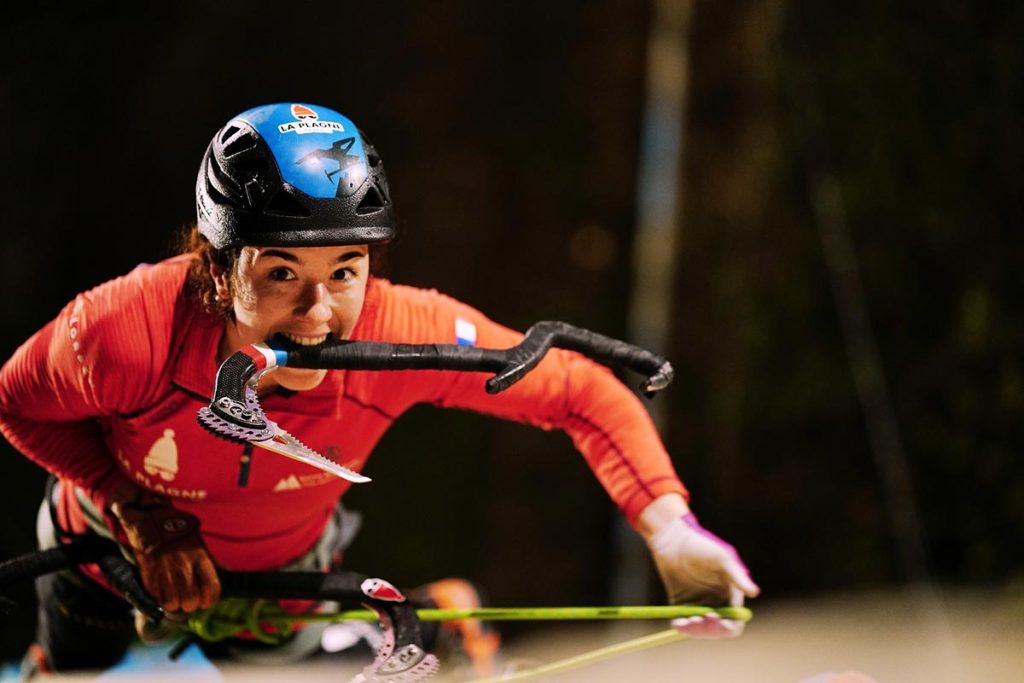 The event was organised in collaboration with the Czech Mountaineering Association.
Photos can be found here, credit: UIAA/Pavel Nesvadba or credit: UIAA/Robert Hendriksen
Results can be found here. Additional qualification results are available here (men, women)
The UIAA Ice Climbing season takes a break until early 2023 when an intense month of World Cup action starts in Cheongsong, Korea Republic on 13 January. Livestreaming will be available from the event.
TITLE SPONSOR UIAA ICE CLIMBING WORLD TOUR